IoT/M2M connectivity services give you a universal solution for your Global and Domestic IoT applications. With our SMART SIM, NaaS, and Multi-Carrier connectivity, POND IoT provides your business with highly customized solutions.
POND'S IOT ADVANTAGES
IoT/M2M connectivity solutions is a comprehensive suite that cater to the needs of enterprises globally. With its SMART SIM, POND provides coverage across 200+ countries worldwide and offers full network control, enabling custom routing for company data. POND offers a broad set of APIs that can be incorporated into existing applications, and its core network eliminates the need for 3rd party escalations. POND's end-to-end managed It infrastructure ensures geo-redundant data nodes with low latency, multi-tiered and multi-tenanted billing platforms, high availability SIM management platforms.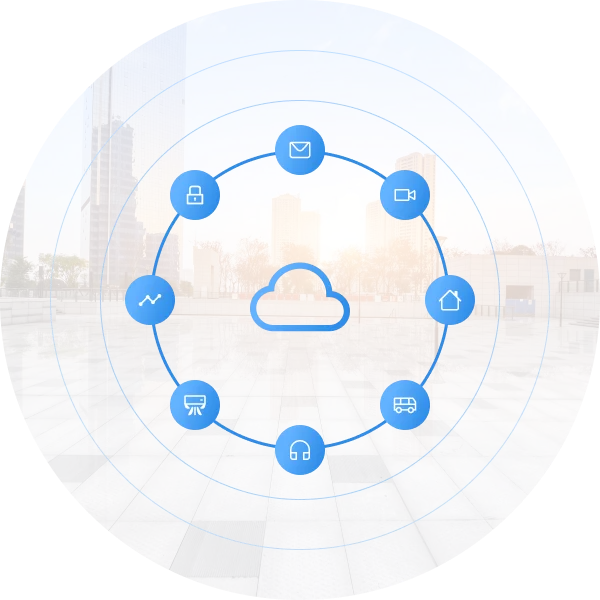 HOW DOES POND BENEFIT CUSTOMERS?

End-to-End Managed IoT: From Infrastructure to Delivery

Geo-Redundant Data Nodes (Low Latency & Closer to Edge)

Multi-Tiered & Multi-Tenanted Billing Platform

High Availability SIM Management Platform

Support for 2G, 3G, LTE, LTE-M, 5G NSA

Aggressive Pricing Globally to Support Broadband Applications

Branded Platform & SIM Cards as per Customer Requirements

Private & Isolated Network for Enterprise Customers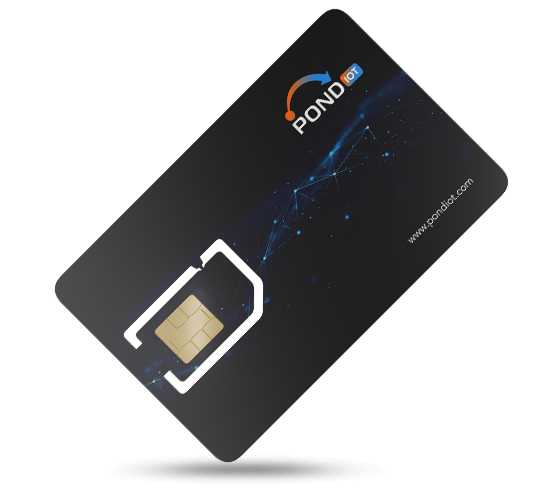 OUT-OF-BOX CONNECTIVITY
Get the best Multi-Carrier IoT SIM card that connects your devices at the touch of a button.
Our SMART SIM automatically connects devices to the strongest network available, and there is no minimum contract length, making it easy to scale up or down as needed.
With the ability to future-proof SIM cards, customers can be confident that they are getting a product that will continue to meet their needs for years to come.
2G, 3G, 4G, LTE-M, NB-IoT, or 5G connectivity is available

Over 800 partner networks across 200+ countries worldwide.
Want to future-proof your SIM?
Contact us for information on our eSIM solutions!
NETWORK AS A SERVICE (NAAS)
Another key benefit of using Pond's IoT/m2m connectivity solution is its Network as a Service (NaaS) offering. With this service, customers can enjoy private LTE network deployment with an easy-to-use and customizable portal. The coverage is designed to meet specific needs, and customers can decide who has access and who has priority. Security is a top priority, and Pond's IoT services ensure that the network is isolated from public networks, reducing the risk of cyberattacks. In addition, planned upgrades and maintenance are included in the service.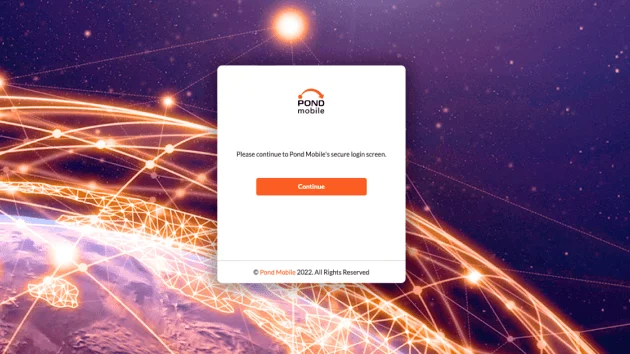 MULTI-IMSI CONNECTIVITY
FOR CELLULAR IOT
Connectivity is at the core of the Internet of Things (IoT). With the start of the COVID-19 pandemic in 2020, connectivity became one of the biggest challenges for businesses as supply chains and day-to-day operations were thrown into disarray.
This whitepaper examines the need for Cellular IoT Connectivity through a post-COVID-19 lens as the world slowly moves toward a "new normal".
IOT CONNECTIVITY SOLUTIONS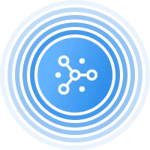 Multi-Network Connectivity enables you to connect to various Mobile Network Operators, both manually and automatically. This adds an extra layer of redundancy, stability, versatility, and significantly reduces dead zones.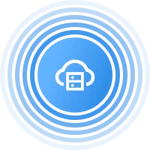 Multi-IMSI Connectivity HUB with over 22 Mobile Network Operator Partners with roaming agreements across 800+ carriers. With Connectivity Hub, you get to enjoy robust global connectivity with multiple built-in redundancies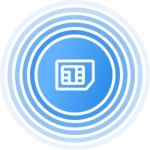 eSIM Support enables the provision and deployment of new devices in a rapid and convenient fashion. You can store multiple profiles on a single device, effectively having two or more numbers, and switch between them with ease.
MULTI-NETWORK CONNECTIVITY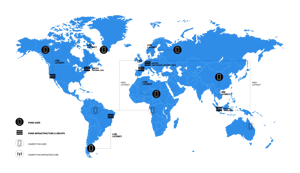 NETWORK MANAGEMENT
Multiple Global APNs will provide a stable, reliable connection with a global backup infrastructure. In the event of one or more go down, data can be re-routed to another continent if needed.
Multi-IMSI — With over 20 IMSI profiles, you will have access to local networks in more countries allowing for more flexibility and redundancy. In the event of a network failure, whether domestic or international, we can bring your device online faster by changing the IMSI profile. This will change the data route to another network infrastructure.
Two-way SMS as well as SMPP Bind support worldwide and device number allocation: Allows devices to send SMS-Alerts
eSIM support for easy deployment and flexibility
24/7 Global Call Center support in 5 languages – Business does not stop at 5pm on Friday. Our call centers have tier 3 support staff. They take full ownership of the issue at hand and don't take any other calls until everything has been resolved. Our support staff's average tenure is 3.8 years. They are the driving force behind our 98.7% First Call Resolution. Not all issues can be resolved with one conversation; however, our support personnel will follow up with the customer until everything has been resolved.
Dedicated Account Managers — Each company is unique and has its own requirements. Our Account Managers take the time to really learn your business and assist with any help needed. They should be the first point of contact in a non-urgent situation. Whether it's support, billing, or sales, they will be able to quarterback any request and provide a solution, making everything seamless to the end user.
Access to C-Level management is important not just for escalations, but also for additional solutions. If your business has a need and we can't support it, just ask the people who can create what you need.
Simplified Billing — Not everyone wants to go through 1000's of billing pages. We provide a simple option that has only the vital information. If you need more details, we can provide that as well. With Quarterly Account Analysis and Optimization recommendations, we help you save time and money.
POND SMART SIM — Every carrier has dead zones, and it's impossible to know which carrier will work where. Swapping SIM cards may not always be an option. Our Smart SIM allows for connectivity to the best available network.
Local Representation/Offices located across US, UK, Germany, Dubai & Ukraine – Allows for quick access on the ground in areas needed most.