MEET POND CONNECT
Your one-stop shop for asset tracking and management.
POND Connect is the ideal end-to-end asset tracking solution to optimize your operations, reduce expenses, and prevent loss/theft. Whether you have a fleet of vehicles, shipping containers, temperature-sensitive supplies, or high-value equipment and machinery, we can help you keep track of everything in real-time and provide valuable insights to transform your business.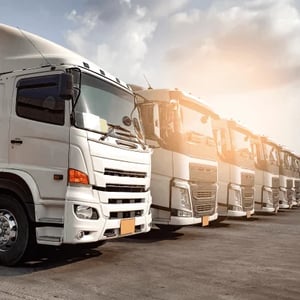 TOUCH
FLEET
Track your fleet to optimize delivery routes, reduce fuel consumption, and allocate resources more efficiently.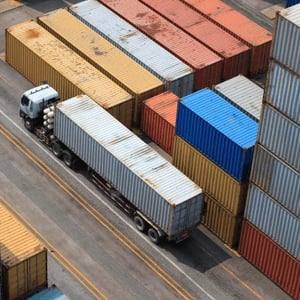 TOUCH
CONTAINERS
Reduce theft/loss by tracking waste or shipping containers through delivery routes.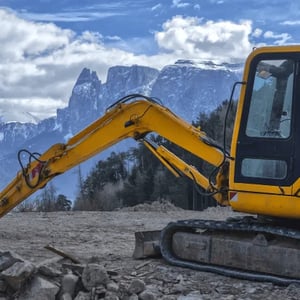 TOUCH
TOOLS & EQUIPMENT
Geofence areas to prevent high-value assets from leaving designated locations.
OUR UNIQUE CAPABILITIES
POND Connect has a number of unique capabilities to give your business the best user experience possible. Learn how we can automate and streamline your operations below.
CUSTOM SOLUTIONS
Each business has its own unique needs and requirements. That's why we have a number of customizable features and benefits that can be tailored to meet your specific needs. Our platform is designed to be user-friendly, intuitive, and easy-to-use, ensuring that you can get the most out of it.
And, if you find that it's still missing something, we can work with you to custom-build the IoT solution you have in mind.
GEOFENCING
Geofences can be created on our Asset Tracking platform. You can set up a virtual perimeter for your facility, work site, or work area. Once this is set up, you'll be alerted if any of your assets leave the designated area--ensuring you can respond quickly and prevent any potential theft/loss.
Geofences can be used for more than just theft prevention, however. You can also set up specific sites on on your work area that need special attention. For example, if you're in the Agriculture industry, you can set up geofences to specify which section of crops need pesticide treatment.
CONDITION MONITORING
Our tracking devices can provide temperature and condition monitoring if needed. Some of our devices have sensors that can detect changes in temperature, humidity, and pH. This ensures your sensitive assets are being stored in the proper conditions when you can't inspect them in person. If the conditions fall out of their normal ranges, you'll be alerted giving you ample time to address and fix the issue.
ONGOING SUPPORT
Our team of experienced professionals is always on hand to provide support and assistance whenever you need it. We can help you get set up with the platform, provide training, and offer ongoing support to ensure that you get the most out of POND Connect.
FEATURES & BENEFITS
Real-time location tracking: Live location updates for your assets
Location history: Generate a tracking history report to find out where your assets have been
Usage details: See where your assets are being used and how often
Geofence alerts: Set up alerts for assets that leave their location without authorization
Temperature/condition monitoring: Ensure sensitive assets are being stored in the proper conditions
Speed notifications: Reduce excessive fuel consumption with data on driver speeds
WHY POND CONNECT?

RELIABLE CONNECTIVITY
Get reliable coverage with the largest global coverage of LTE-M

PREDICTIVE MAINTENANCE
Monitor usage metrics to stay ahead of vehicle maintenance

DATA-OPTIMIZED ROUTES
Optimize travel and delivery routes with rich data insights

CENTRALIZED MANAGEMENT
Track & manage all your assets within one easy-to-use portal

NO UNAUTHORIZED MANAGEMENT
Set geofences to prevent assets from leaving the perimeter

INSTANT COST REDUCTION
Optimize routes & use predictive maintenance to reduce expenses
PLANS & PRICING
STARTER
$12/mo
1 location update per day
Access to the POND Connect portal
Temperature/condition monitoring
Recommended
UNLIMITED
$15/mo
Unlimited location updates per day
Access to the POND Connect portal
Temperature/condition monitoring