CONNECTIVITY WITH
POND IOT SIM CARD
Connect your wireless devices to the internet reliably and effortlessly using our cutting-edge SIM card technology.
Our IoT SIM card is the ultimate choice for industries, businesses and individuals in need of a dependable, long-term IoT/M2M connectivity solution whether for global or domestic IoT applications.
At POND, we pride ourselves on our transparent pricing and round-the-clock support to guarantee a hassle-free experience.
POND IoT SIM can be shipped to any part of the world.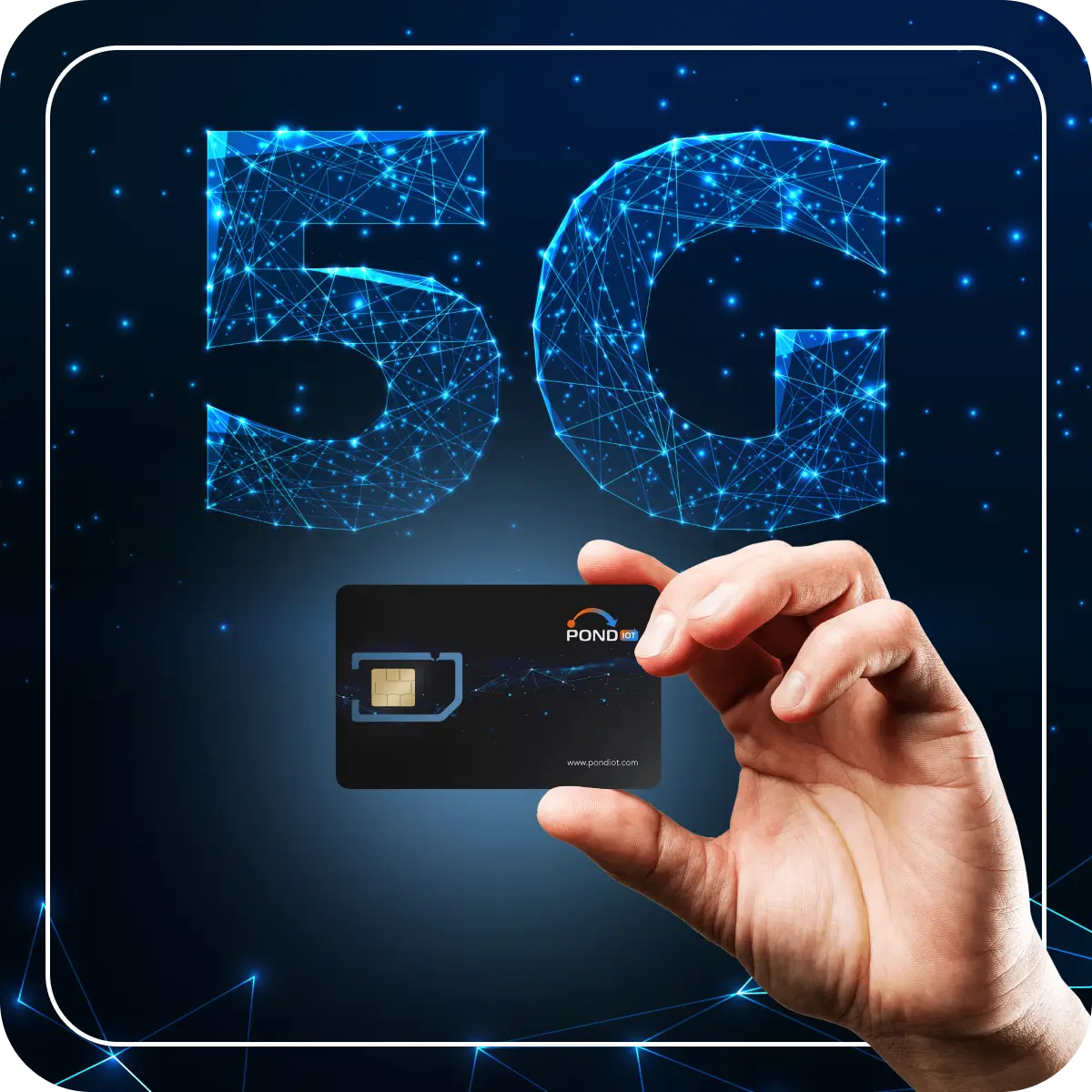 MANAGE YOUR IOT DEVICES ANYWHERE ON THE GLOBE
POND GLOBAL IOT SIM CARD ACTIVATION INSTRUCTIONS
Upon receiving our IoT Data SIM card, follow these simple steps to activate it:
STEP 1 - Insert the SIM card into your device.
STEP 2 - Configure the Access Point Name (APN) in your device's settings to "pnd".
STEP 3 - Ensure data roaming is set to "on".
You are now ready to connect to the internet.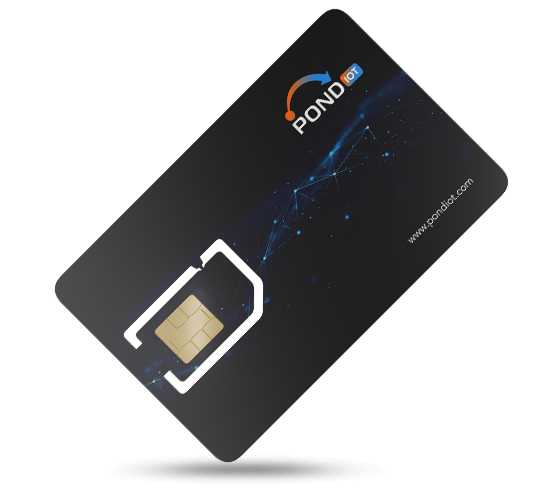 IoT SIM Card Capabilities & Applicaitons
Reliability and Transparent Pricing
At POND, we prioritize reliability and transparency in our IoT SIM card services. Our all-in-one solution is free from hidden fees or surprise charges. Our pricing is straightforward, allowing you to choose the data volume that suits your specific needs, ranging from 1MB to 1PB and beyond.
Cuttin-Edge Wireless Technology
The POND SIM card boasts compatibility with a range of wireless technologies, including 5G, 4G, LTE-M, 3G, and 2G IoT device communication protocols. It's perfect for devices that require real-time data transfer and analysis, such as asset trackers, sensors, security cameras, routers, and various industry solutions. Whether you're using it for a POS terminals, shipment tracking, inventory management, warehouse supervision, or any other task, the POND IoT SIM card guarantees reliable connectivity.
Global Coverage
Our POND SIM card harnesses multi-carrier, auto-switching technology, connecting seamlessly to over 800 networks in 200+ countries, ensuring permanent IoT roaming. This means your IoT devices will operate flawlessly across different regions and countries.
Remote Monitoring and M2M Communication
The POND SIM card empowers you to remotely monitor devices and assets, whether it's tracking vehicle locations or keeping an eye on moving assets. It also supports machine-to-machine (M2M) communication, facilitating smooth interactions between your IoT devices and machines, including sensors and cloud-based monitoring platforms.
Cost-Effective Connectivity
Our solutions cater to a wide range of deployment sizes, from small to large-scale projects. We offer volume discounts and special pricing tailored to enterprises and resellers. You also have the flexibility to manage your data usage by configuring data limits and plans.
Secure Connectivity Solution
Our global IoT SIM card is designed with security in mind, making it an ideal choice for devices that handle sensitive information.
Scalability
With our scalable solutions, you can easily accommodate a growing number of IoT devices, ensuring flexibility as your needs evolve.
Customer Support
Our multi-language live support team is at your service 24/7 via email, chat, and phone, ready to promptly address any concerns or issues you may have.