BUSINESS PLANS FOR HOTSPOTS & TABLETS
PLANS STARTING AT JUST $15/mo
Our Business Plans provide you with Domestic and International wireless services across 200+ countries worldwide. Enjoy the convenience of global roaming and unlimited data access on one plan.

Experience seamless 5G connectivity across all three major networks in the US on a single SIM. By eliminating the need for multiple SIM cards from traditional carriers, our service offers a cost-effective alternative while accessing a higher level of network coverage
BUSINESS PLANS FOR SMARTPHONES
PLANS
Unlimited International SMS
Dedicated Account Manager
Price is shown per line.
For 5G, a compatible device is required. Credit approval is required for all plans. Not all will qualify.
*Data will be reduced to throttle speeds once high-speed data allotment is reached. For more information, contact a sales associate.
INTERNET BACKUP - FAILOVER
PLANS STARTING AT JUST $59.97/mo
Never experience a moment of downtime with our unparalleled backup coverage from all major carriers in the US. In the event of a primary network disruption, our solution automatically switches you to the strongest available network, ensuring uninterrupted connectivity.
This exclusive feature sets us apart from traditional carriers, making POND IoT the optimal choice for reliable and seamless connectivity.
FEATURES & BENEFITS
Built-In Redundancy with access to all major US networks on one SIM, and one profile
Reduce Downtime with SIM that automatically switches to strongest available network in the event of an outage
Maintain Mission-Critical Operations without interruption
No Contract required
5G Access to all 3 major US carriers included
Custom Plans Available from 20+ GB to 1 PB, contact us for pricing
POND FOR CORPORATE TRAVEL
$299/mo
Coverage Across 200+ Countries/Destinations
Traditional Voice, Text, Data Worldwide
24/7 Live Customer Support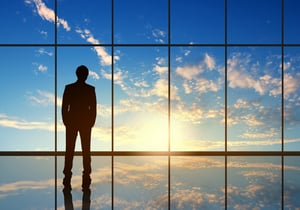 IN NEED OF A CUSTOM BUSINESS TRAVEL PLAN?
Contact POND's sales team to discuss large-scale International deployments. Traditional Voice, Text, and Data across 200+ countries!