5G stands for "Fifth Generation", and as we're currently at 4G in terms of public cell phone data service, is promised to be several times faster than its predecessor.
Browsing the web, downloading files and making video calls will also be more quick and smooth with 5G network, allowing you to complete all everyday tasks without Wi-Fi to rely on.
5G network is promised to be better in every way - though it's still in development.
5G network expectations are surely high, but even though people have been talking about it for quite a while now, there doesn't seem to be a set date for when the trial-testing stage finishes, and it's going to become available to the general public.
Moreover, some time will have to pass until 5G mobile coverage becomes consistent and wide enough even in major cities.
Currently, people report that 5G connection provided by big cell phone carriers is far from friendly user testing, and since mobile network coverage is so sparse, it's virtually unusable.
To add on top of that, there are very few smartphones that actually support 5G standards, and some even need a special $200 5G accessory.
It's safe to say that 5G mobile networks is at the trial-testing stage, but will be coming to us in the near future.
Rest assured that POND IoT will provide 5G network services as soon as it will be optimized enough to guarantee the stability of the 5G connection and wide mobile coverage in most places in the world.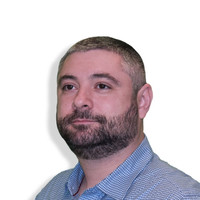 Alex Kotler
Alex Kotler, SVP U.S Business Development. A veteran within the telecommunications industry, Alex has vast knowledge and experience across all facets of the industry.