Planning for international travel with a mobile phone can be a challenge, especially if this is your first trip abroad. It's essential for your phone to function, when traveling frequently or internationally for business. Don't find yourself without service, or worse, come home to a $20,000 phone bill. Here are the top things to know:
Not All Phones Work Overseas
Choosing the right combination of hardware, operating system, and rate plan for your individual needs is critical. Not all smartphones purchased from your local carrier will work when traveling abroad. You may be able to make and receive calls and use mobile data but be aware that it could be expensive. Ask your mobile carrier if your phone is compatible with international travel.
Using a Domestic Carrier's International Plan Can Result in a Huge Bill
Roaming charges and fine-print limitations differ from company to company. Doing your homework is essential to protect yourself from excessive overage charges or your service disconnecting due to excessive roaming. Here are a few things to consider when thinking about an international phone plan:
Your destination– different countries have different rates for local and international calls
What you will be using your phone for– making local or international calls, social media, video conferencing, map services
How much you will be using your phone– heavily for business communications, solely to navigate the local area, occasionally for email and social media
Even if your carrier offers an international plan, remember going over your contract limits or outside of the geographical restrictions will be expensive.
International Roaming Occurs When Your Device Connects to Other Provider Networks
Roaming on other networks can happen without you being aware, resulting in additional charges depending on your rate plan and features. Some common things that cause roaming charges:
Making or receiving phone calls
A call to going to voicemail
Surfing the internet
Apps running in the background
Notifications



Staying Connected When Traveling Internationally Doesn't Have to Be a Challenge
Proper planning and a comprehensive international phone plan allows you to focus on taking care of business and enjoying your trip. Our flexible business plans keep you covered without all the complicated fine print and extra charges. Our customer support representatives will find a solution that works best for you. With POND IoT, the world is home.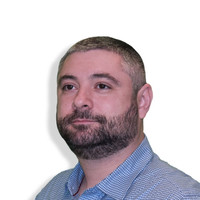 Alex Kotler
Alex Kotler, SVP U.S Business Development. A veteran within the telecommunications industry, Alex has vast knowledge and experience across all facets of the industry.