Roaming and other international phone charges can add up quickly. Reduce fees when using your mobile phone abroad with a SIM card. SIM (Subscriber Identity Module) cards are tiny memory cards that store information about you as a wireless subscriber. It allows the carrier to identify your device and confirm it's authorized to operate on the network. Various options are available for domestic and international data. You can pick up a SIM card almost anywhere; however, it's best to purchase one before traveling.
Flexible Options to Fit Your Needs
Some mobile providers recommend unlimited data, that might be excessive for you. Take time to evaluate how you will use your device before getting roped into a plan larger than you need. Here are alternatives to the unlimited data, voice, SMS option:
Limited with a restricted amount of data
Pre-paid international (works in the US and abroad)
Data-only
A data-only SIM is a good solution for modem, backup, and tablet users.
A Good Solution for International Travel
International SIMs simplify things for the global traveler where roaming charges are a concern, giving the freedom of local and international service at a reasonable price. The best option is often a prepaid SIM card with some extra features. For instance, a US-based prepaid international SIM card can also be used in other countries and continents, if it includes international roaming. SIM chips have data, voice, and SMS, which may be unlimited in the US and abroad.
Worldwide Service Is Possible
Good quality, worldwide service is offered by some mobile carriers. But it's quite rare and comes with restrictions.
Data: The plan states unlimited but has a daily limit of 300MB at high-speed and is reduced to 64kpbs afterward. You can still get email with this slow speed, but loading a website is out of the question.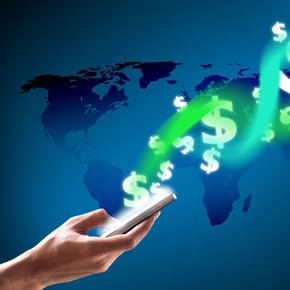 Calling: The plan could include low rates from country "A" to country "B"; however, calling from country "A" to country "C" can easily cost over $1 per minute.
Navigating the fine print of these providers is extremely difficult. A more expensive service provider may turn out to be significant savings. Since all providers have similar operating costs, it's unlikely to find a similar product for less. If you do, it's probably too good to be true. When one provider is charging $20, and the other is charging $200, there's a good reason. More often than not, the $200 plan will end up costing hundreds if not thousands less in the end over the $20 plan.
Available Bundled with a Mobile Phone
Some prepaid SIM card packs are bundle priced with a smartphone and include unlimited data to use in the US. However, it will be locked to one carrier, and you cannot buy them separately. Prepaid plans have smaller coverage footprints and a multitude of restrictions on streaming services, including lower resolution streaming. It's worth noting; postpaid plans have fewer restrictions.
SIM Cards Are Easy to Find and Purchase
Most prepaid SIM cards can be purchased in official stores or approved retailers. Credits are also available at authorized retailers and supermarkets in the US. However, specialty SIM cards offering robust international or IoT access are only available via select points of distribution.
The best way to reduce fees is by using a SIM card with a monthly subscription. POND IoT's Smart SIM and Global Roaming SIM combine the power of multiple leading networks giving you robust coverage to keep you connected. They can be used for Maritime, Remote Learning, Failover Service, and other IoT applications.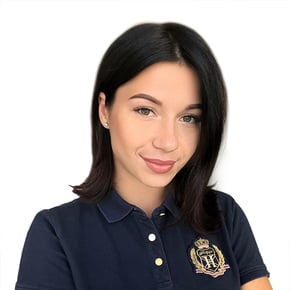 Lolita Vyshniak
Lolita Vyshniak, Leading Channel Manager. Lolita has a master's degree in management and logistics and has extensive research experience in building healthy relationships with clients.