Pre-planning for international travel can become a challenge for the modern mobile user. You should keep in mind all the details. Details like anticipating roaming charges, setting up an international calling plan, or even purchasing an adapter for your phone's charger.
One of the ways to avoid potential problems is to use the best international cell phone that's suitable for travel and to make sure your mobile operator keeps you connected anywhere you are. Let's gain some insight.
For many travelers, their smartphone is the most useful, if not the only, electronic device they'll carry. Your mobile phone can replace everything from a flashlight, camera, map, diary, and more. Also, it's still a tool which lets you stay in touch with loved ones, book flights and accommodations, convert currency, and deal with many other of the inevitable tasks that can occur during an international trip.
Will your phone work overseas with international roaming?
When deciding which phone to choose for travel it is important to consider that the best international phone is not always about a specific piece of hardware. The choice of the right combination of hardware, operating system and rate plan which will correspond to your individual needs is equally important.
Sometimes going on vacation means the desire to disconnect for a couple of days or even weeks, to have a so-called digital detox. Other times you may just want to share photos on social media, check your email once in a while or contact your loved ones.
If you're a frequent traveler or have to go on a business trip, then you need the ability to stay connected 24/7 and make sure your phone works when you are on the move.
You typical can use all smartphones you purchased from your carrier when you travel abroad. This means that you will be able to make and receive calls and use mobile data, though it may be expensive. Even with a tariff plan with international usage, if you go over your limit or go outside of the geographical restrictions, the bill can be huge.
The charges differ from company to company, so to protect yourself from a large bill, get in touch with your mobile operator directly to check if your phone is compatible and the rate plan you are on will provide the services that you need.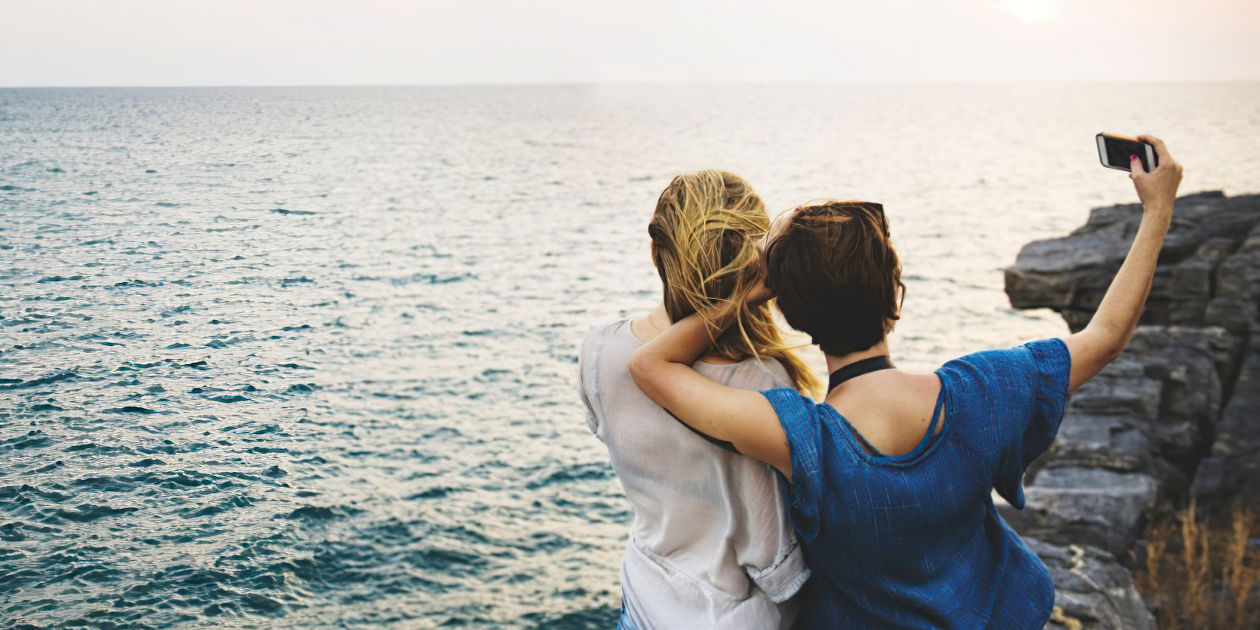 What is roaming?
Roaming occurs when you are on another network, not the network of your provider. Normally roaming on another network will result in some additional charges depending on your rate plan or features. Allowing your phone to go to your voicemail can still result in an additional cost. If you're surfing the internet through your phone, you need to be especially careful about data roaming charges. Sometimes the services or apps you use can function in the back round, resulting in usage you aren't aware of but undoubtedly will be billed for.
Cell phone roaming plan for traveling abroad
What if we told you that you could use your phone during your international trip to text, call, and surf for a fixed monthly fee without the worry of any roaming charges, adding on travel plans/features and/or daily fees?
POND IoT caters to international business travelers, allowing you to keep your existing number and use it in over 200 countries without any extra fees. One bill, no matter where you are, all calls and data are included on the best cell phone plans for small or large businesses. With POND IoT international travel, it's no longer a challenge!
Your contacts are able to find you – and all your numbers that are linked to your best international cell phone. Сontact us today to find the best solution and stay connected with your business and loved ones without worrying about roaming. When you subscribe with POND IoT, the world is home.
Lolita Vyshniak
Lolita Vyshniak, Leading Channel Manager. Lolita has a master's degree in management and logistics and has extensive research experience in building healthy relationships with clients.