Apple released its iOS 14 operating system on September 16th for iPhone 6's and newer. There has never been a more significant design renovation to the main home screen, and users love it. iOS 14 is jam-packed with enhancements that make navigating apps and menus faster. With new features around every corner, there's a lot to be explored. In this article, we will unpack some of the updates.
App Library
There is a new "App Library," where all the apps are sorted in folders by category. It can be located by swiping the screen to the right.
Apps are organized in folders by category.
An alphabetical list of installed apps can also be found in the search bar at the top.
You can remove an app from the home screen without deleting it or hiding it in a folder.
Widgets
A notable change to the home screen is the ability to customize widgets (previously found in the "Today View" on the far-left screen) by design and size. Users can now drag favorite widgets onto the home screen.
Siri
Siri has expanded her knowledge and now holds about 20 times more facts in her knowledge base. Ask her, "Siri, what do you know now?" She is more conversational and remembers previous tasks or queries. Another significant change, offline translation of webpages will soon be available in the Safari web browser.
Security and Privacy
Enhancements provide intelligent notifications when the camera, microphone, or clipboard is accessed.
iMessage
You can pin conversations to the top of the chat feed, even in group chats.
New custom icon options are available.
Added Chat Threads which allows you to reply to specific messages within a thread for clarity.
Car Key
iOS 14 offers developers some new features for controlling and unlocking vehicles. The new API is designed as an alternative to key fobs. The first car supported will be the new 2021 BMW 5 Series. Look for industry-wide standard access in the future.
Video
Watch YouTube in 4K HDR for the first time
AirPlay 4K video
Picture-in-Picture support
Health and Apple Watch
Added cycling directions for bike enthusiasts
Added ability to track dance workouts and cooldowns
New Sleep App to monitor your quality of sleep
AirPods
Enhanced seamless device switching.
Battery life notifications
Updated spatial audio
Accommodations for those who need help with sounds and frequencies.
Notes App
A new look, menu redesign, and features help keep you organized.
Keyboard
Added ability to perform an Emoji Search within the Keyboard
Update your device today! If you've set up automatic updates, you should already be making your way around the upgrades. You can also check for the upgrade manually by navigating to Settings > General > Software Update.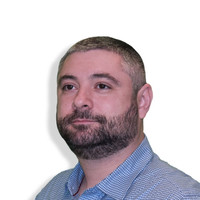 Alex Kotler
Alex Kotler, SVP U.S Business Development. A veteran within the telecommunications industry, Alex has vast knowledge and experience across all facets of the industry.